Evangelism
The Evangelism Ministry reaches out to the unsaved by sharing the gospel of Jesus Christ. In addition, the evangelism ministry provides instruction in the various strategies of lifestyle and street evangelism. The goal of this ministry is to recruit, train and use Christians to lead others to Jesus Christ utilizing a variety of methods and through distribution of Christian literature in the neighboring community.
For more information, contact Deacon Rickey Jones at 758-1190.
Mt. Pleasant has the following Evangelism Ministries:
Outreach Ministry
Director, Deacon Rickey Jones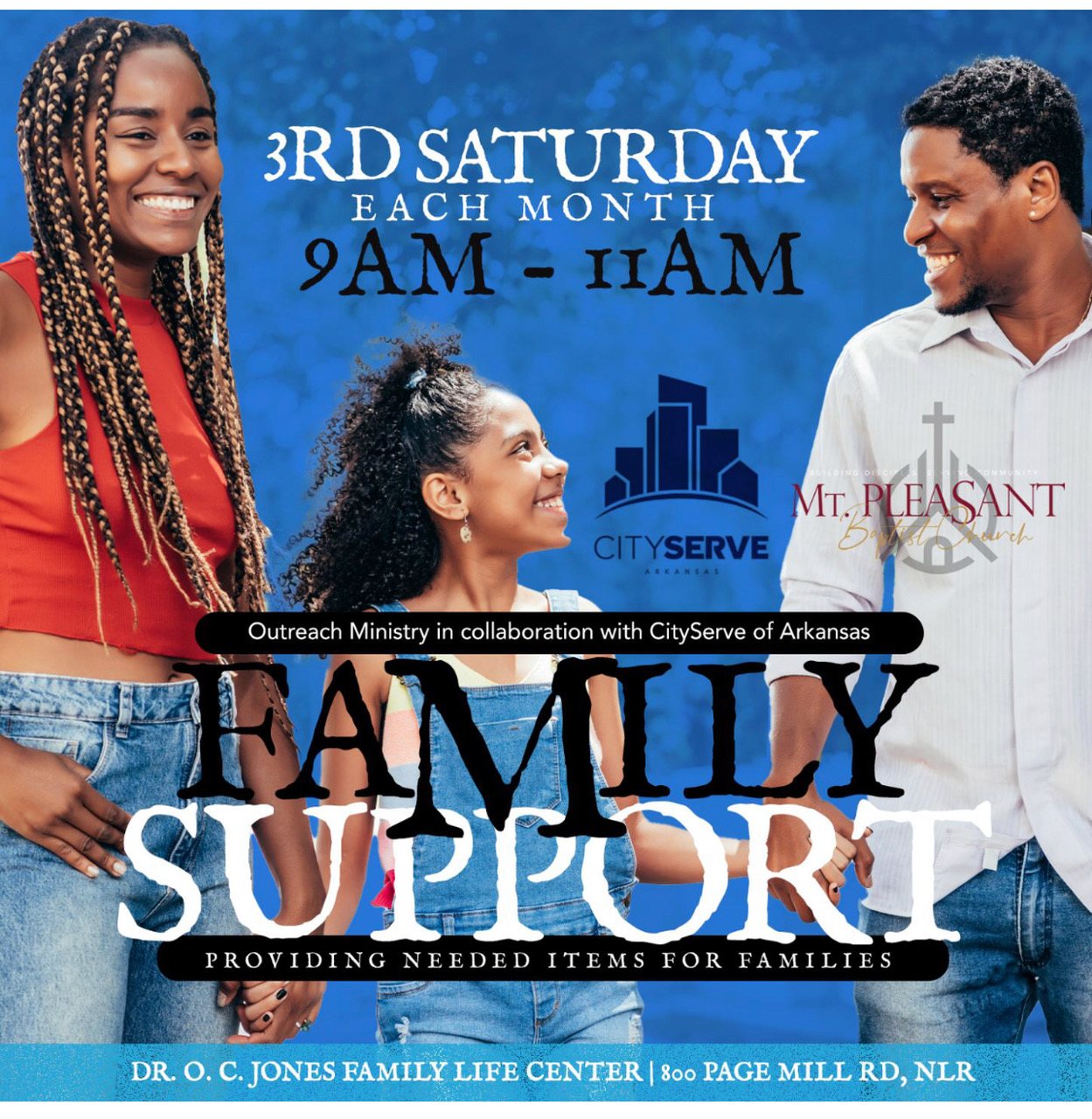 Mt. Pleasant, through the Outreach Ministry has partnered with City Serve of Arkansas, by way of family support, providing needed items for families, in the name of Jesus.

Blessing In A Box Food Pantry

Chairperson, Sister Valerie Blueford
Free food boxes! All are welcome! ID is required.
Prison Ministry
Chairperson, Sister Eria White
Revival Ministry
Coordinator, Deacon Rickey Jones
Yokefellow Ministry
Director/Coordinator, Deacon Minor Cohn