HEALTH & WELLNESS
Heal me, O Lord, and I shall be healed; save me, and I shall be saved: for thou art my praise. Jeremiah 17:14 (KJV)

Purpose and Mission: To educate and encourage members and the surrounding community to take notice of thier health: spiritually, mentally, and physically.
Pastor Graham and members of Mt. Pleasant raise Awareness by wearing Pink on 5th Sunay, October 2017 (Breast Cancer Awareness Month). Let us continue to be mindful of our health as well as the health of our loved ones!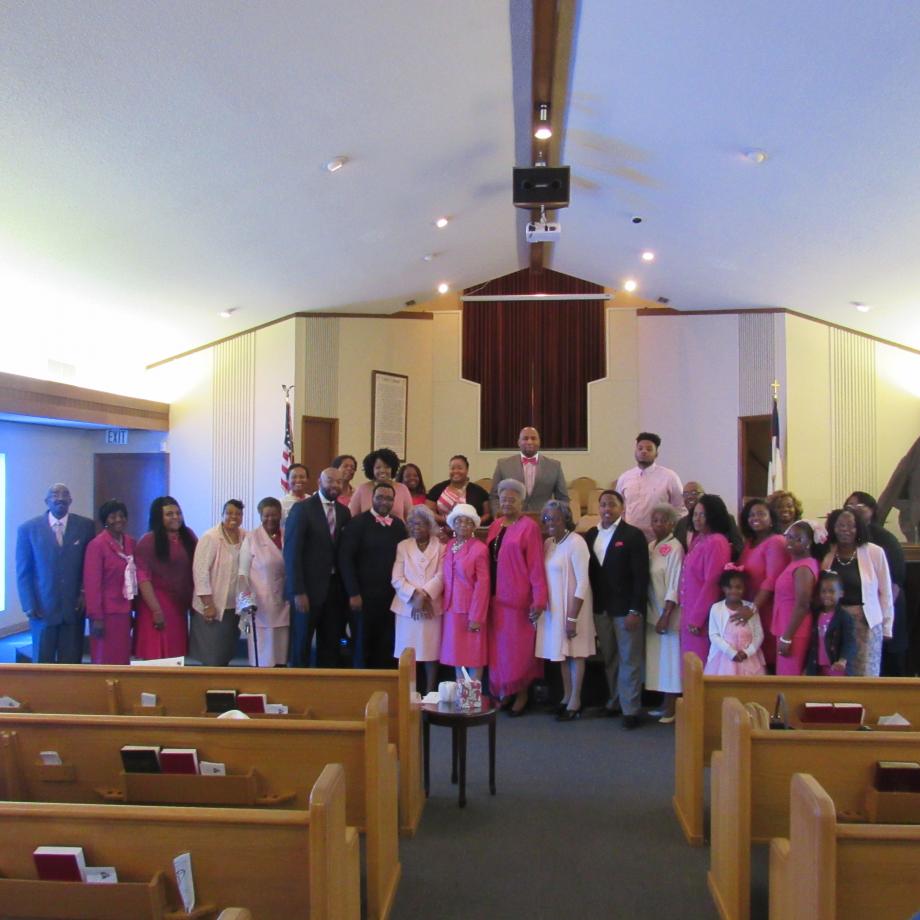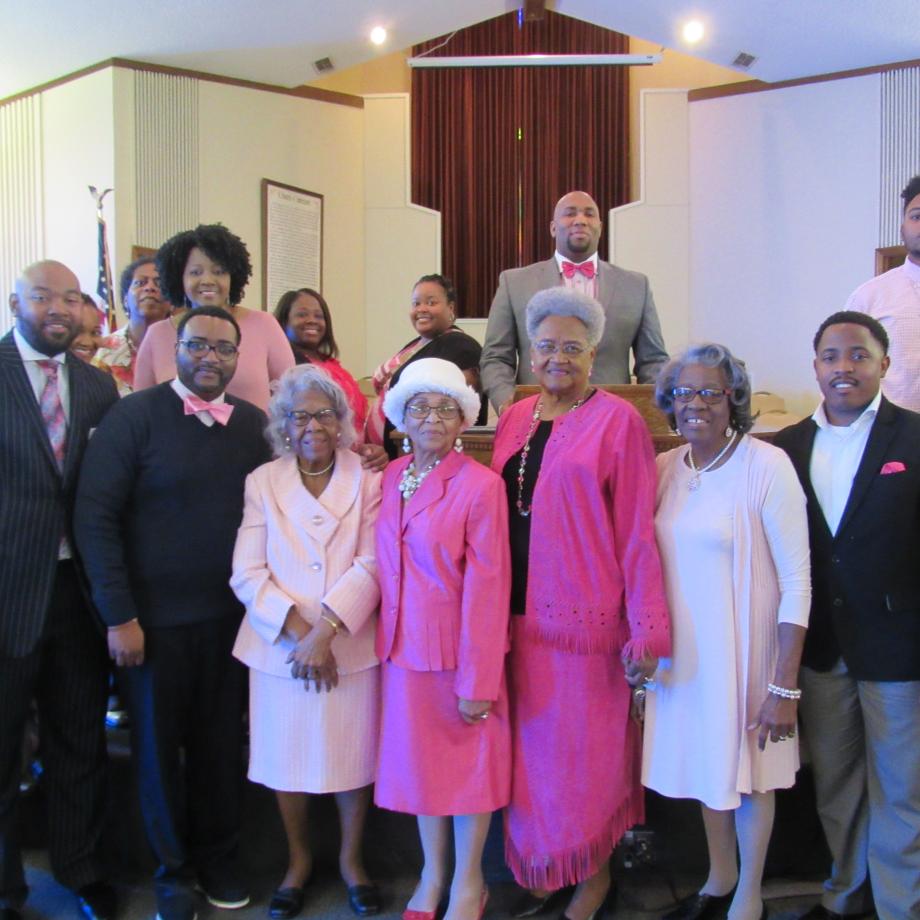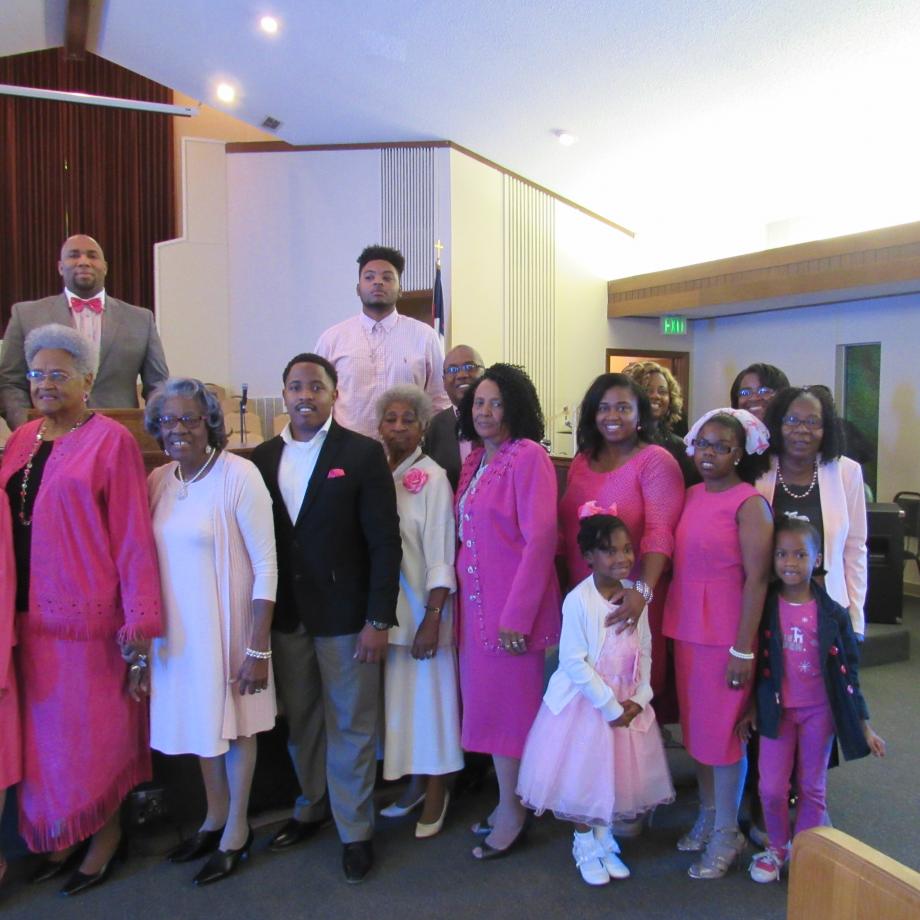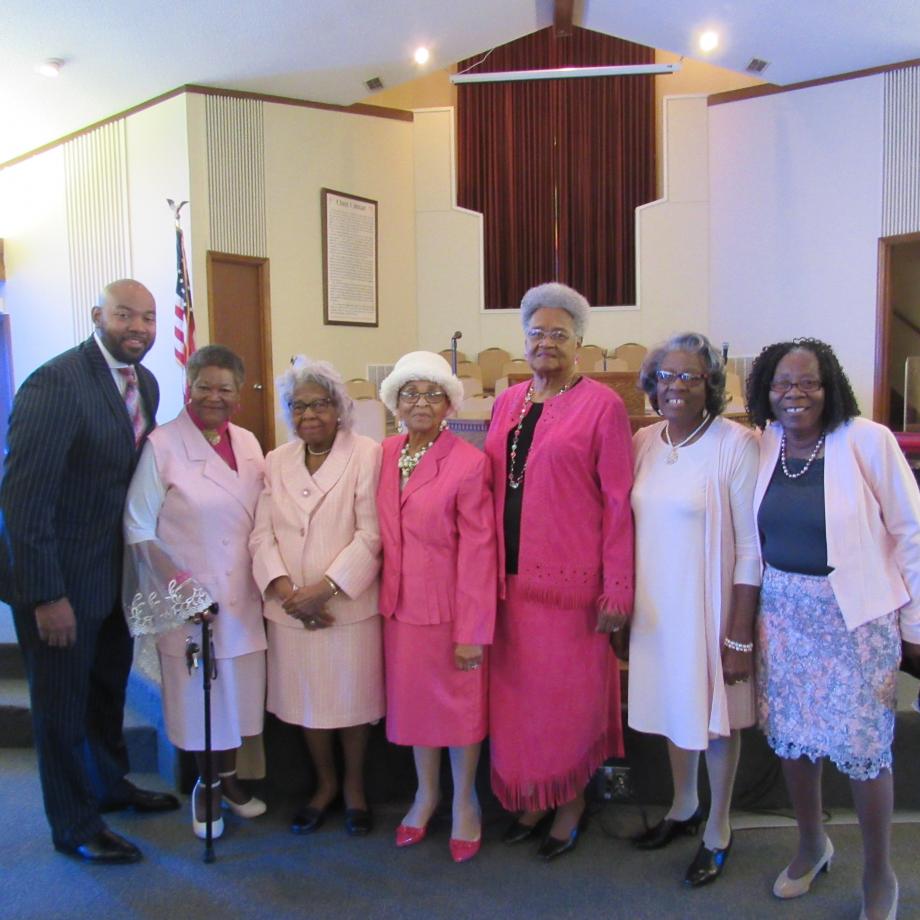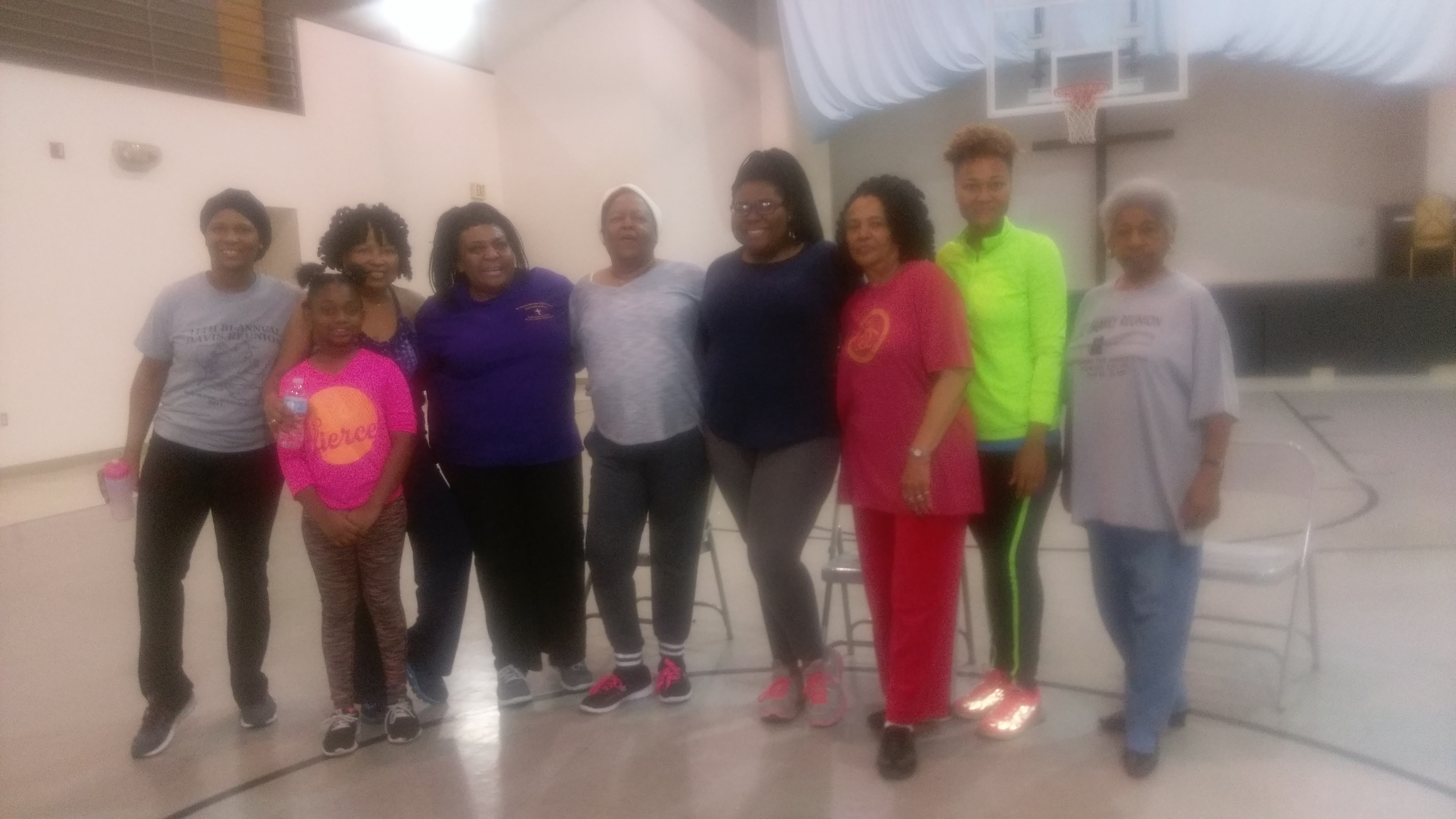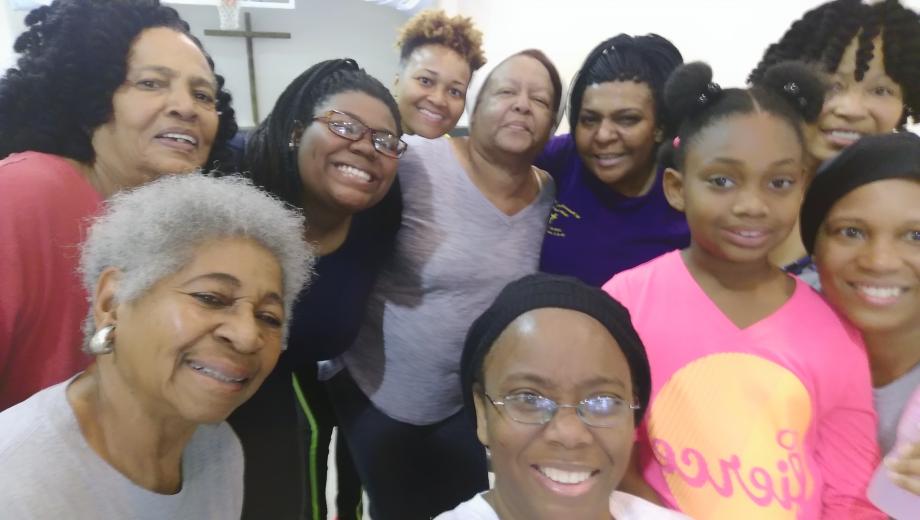 Journey to Healthy Living
Making the change to a healthy lifestyle can be both challenging and rewarding. There are several steps you must take in order to achieve this goal. The first step is to have some "want to". If you want to change, then you are on the right path. The second step is to "commit". Commitment is something that is needed in order to practice anything either on a daily basis or make it a routine. The third step is to be able to "go it alone". If you are making the change for yourself, it's best to realize that although some may start with you, eventually in order to succeed, you must have the mindset of "I will do this if I have to do it alone!" With these three steps in mind, you are well on your way to starting your journey to a healthy lifestyle.

There are so many things to think about when starting this journey. Allow me to share you six ways of encouragement to healthy habits for life inspired by American Fitness Professionals & Associates: https://www.afpafitness.com/blog/healthy-habits-for-life.

1. Practice Mindful Eating (become more aware of the food we put into our bodies and how it ultimately makes us feel). Try adding more salads to your diet.

2. A restful night's sleep should be at the top of the priority list (lack of sleep can disrupt your health--according to research, insufficient sleep can raise your risk of obesity, diabetes, mood swings, cardiovascular issues and other health concerns)

3. Turn goals into a priority (we often set goals and forget about them; write down goals and place them where you can see them)

4. Stay strong (it's okay to drop the ball, but just pick it up; you don't have to start over, just keep going)

5. Schedule just 30 minutes a day of exercise (30 minutes of any type of exercise could make a difference--walking, jogging, etc.)

________________________________________________________________________________________________________________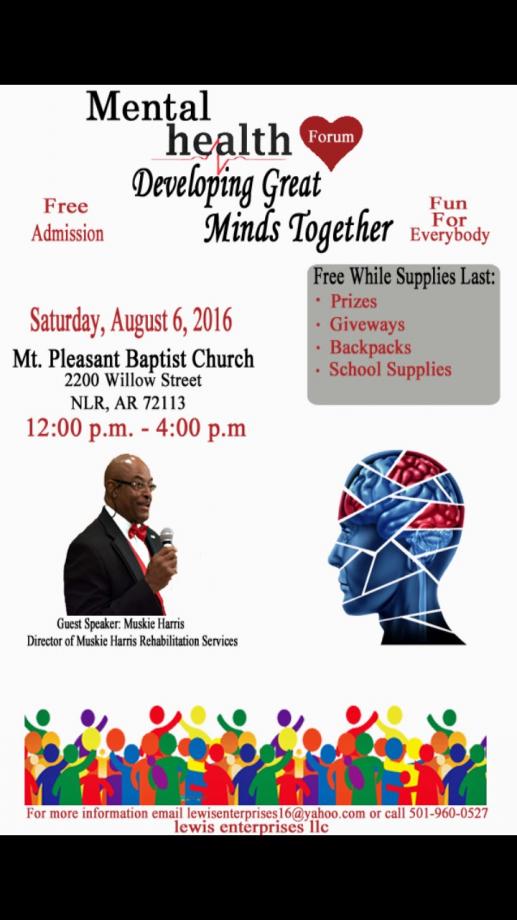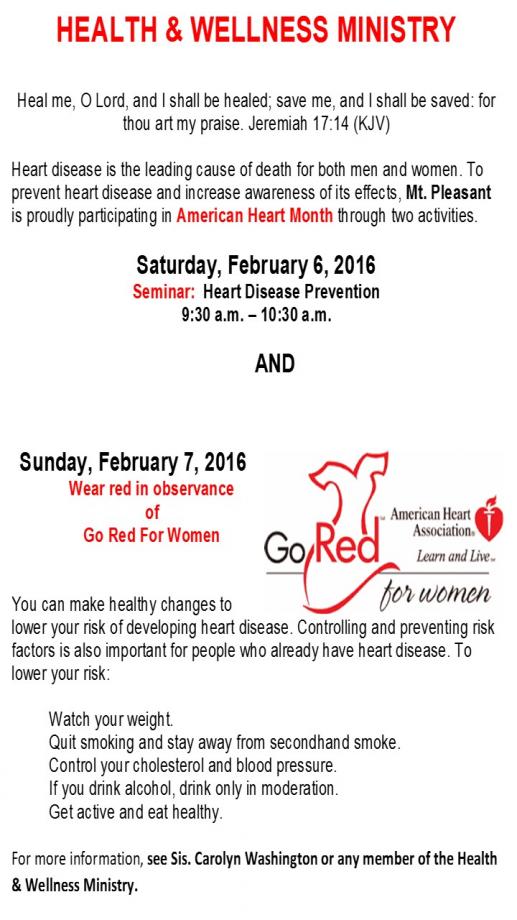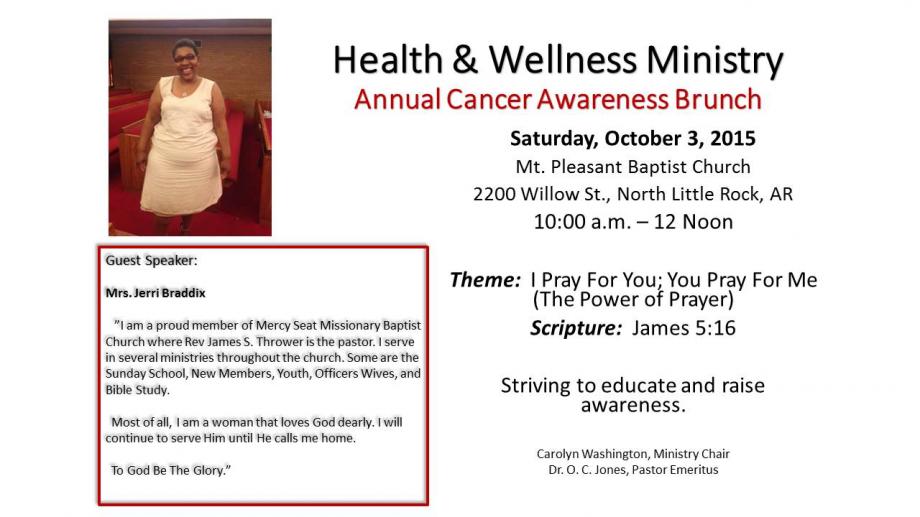 AMERICAN HEART ASSOCIATION - HEART WALK
"My Heart, My Life" Heart Walk
April 2015
Thank you Mt. Pleasant for supporting your community through health initiatives.
Special thanks and recognition to:
Sis. Betty Williams for her your donation
Sis. Verna Wilson for showing up on race day and taking photos
Sis. Helen Boone for participating in the race

This was a wonderful experience and we look forward to next year.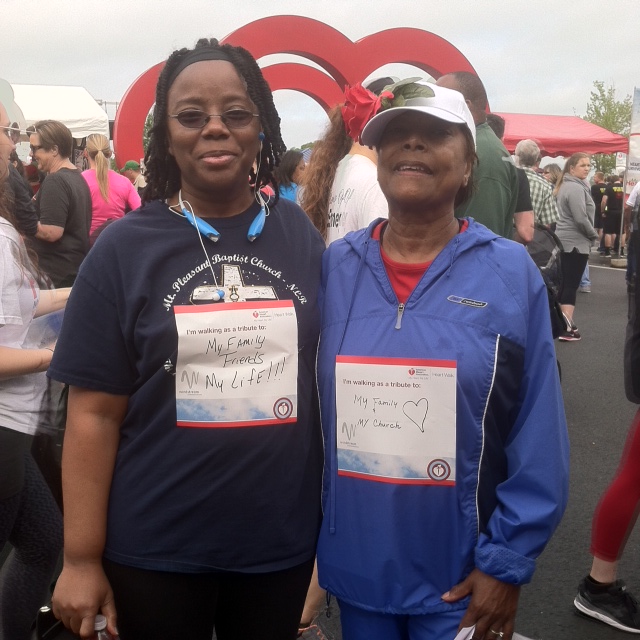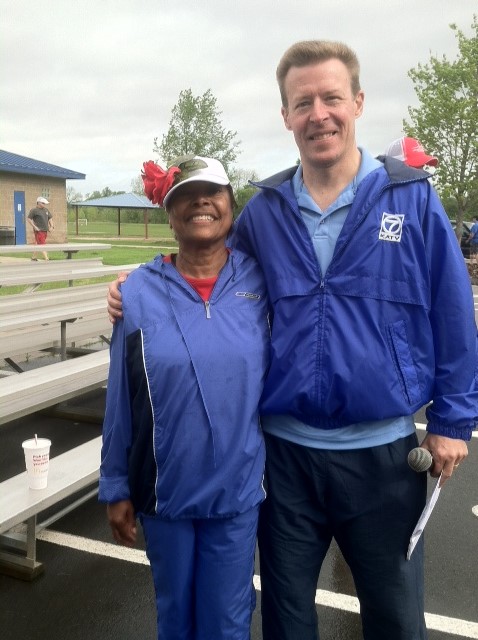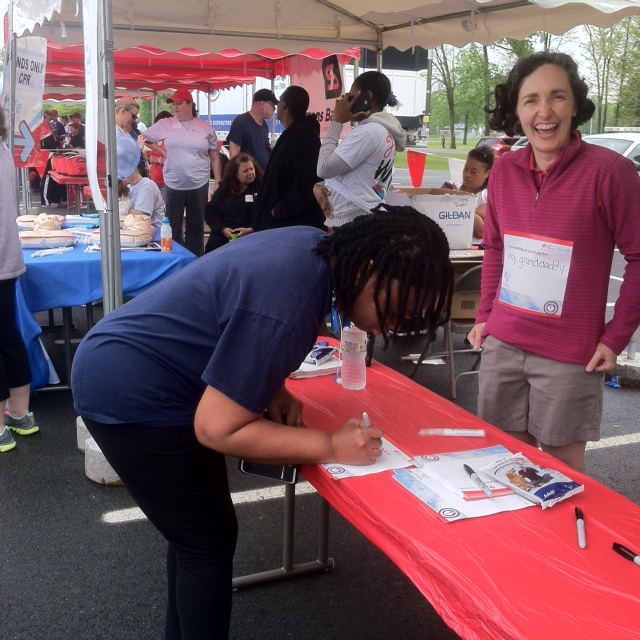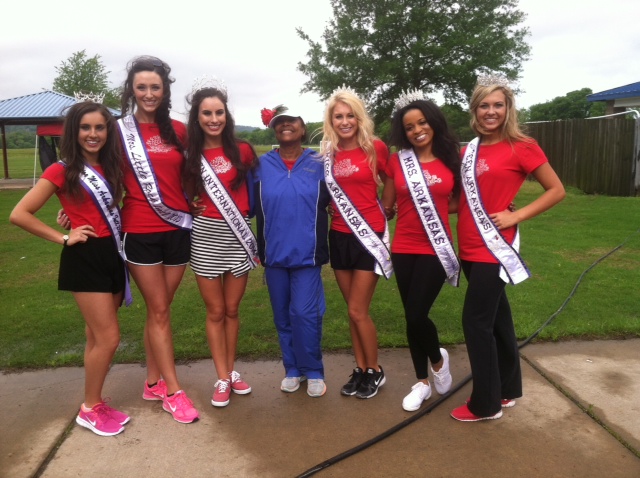 Cancer Awareness Brunch - 2014

Cancer Awareness Brunch was held to raise awareness. Health and Wellness is important to all. Events like this allows us to keep each other educated and up to speed on topics of health; spiritually, physically, and mentally.



Four days before her 26th birthday, Erica Williams was diagnosed with breast cancer. Three years later she was diagnosed with Stage 4 metastatic breast cancer. Erica is dedicated to sharing her story with a purpose of instilling hope, education, and healing to other women. Through her faith in God, Erica considers herself not just a "20-something-survivor," but an overcomer. Erica currently resides in Little Rock with her husband, Kevan.

Mt. Pleasant appreciates the courage and willingness of Erica to for sharing her story and helping us raise awareness!